PROGRAM TOPIC: Brand Building by the Book

Program details:
Date: Wednesday, March 19th, 2014


Time: 4:30 networking, 5:30 program, 6:30 dinner


Location: Lawrence University | Warch Campus Center | 711 E. Boldt Way, Appleton, WI 54911


Presenter: Associate Vice President of Communications Craig Gagnon
Not a member? Not a problem! Attend as a guest up to two times per program year. The guest fee for one program is $40 and can be paid on the PayPal site you are directed to when you register online.

Program Details
A college education is among life's most expensive investments. At a time when costs are escalating and the value of higher education is under intense scrutiny, Lawrence University has undertaken a deliberate process to meet the challenge and enhance its brand reputation. Craig Gagnon will describe how Lawrence is examining perceptions, attitudes and motivations of its various audiences – and using hard data to shape its brand identity and positioning strategy.


About our Speaker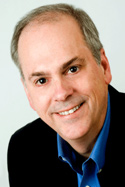 Gagnon earned a bachelor's degree in English from Lawrence in 1976 and a master's degree in communications from Syracuse University.
During his 30-year career, Gagnon has held leadership positions in national and international integrated marketing communications firms in Chicago, Hong Kong, Los Angeles, Minneapolis and Milwaukee.
Since 2008, he has owned his own brand development and marketing strategy firm in Cedarburg, providing research-driven strategic planning for businesses in a variety of industries.